So you may all remember the red Seicento I used in the September solo. That has now been sold and attention can be turned to the yellow one I bought. It currently looks like this.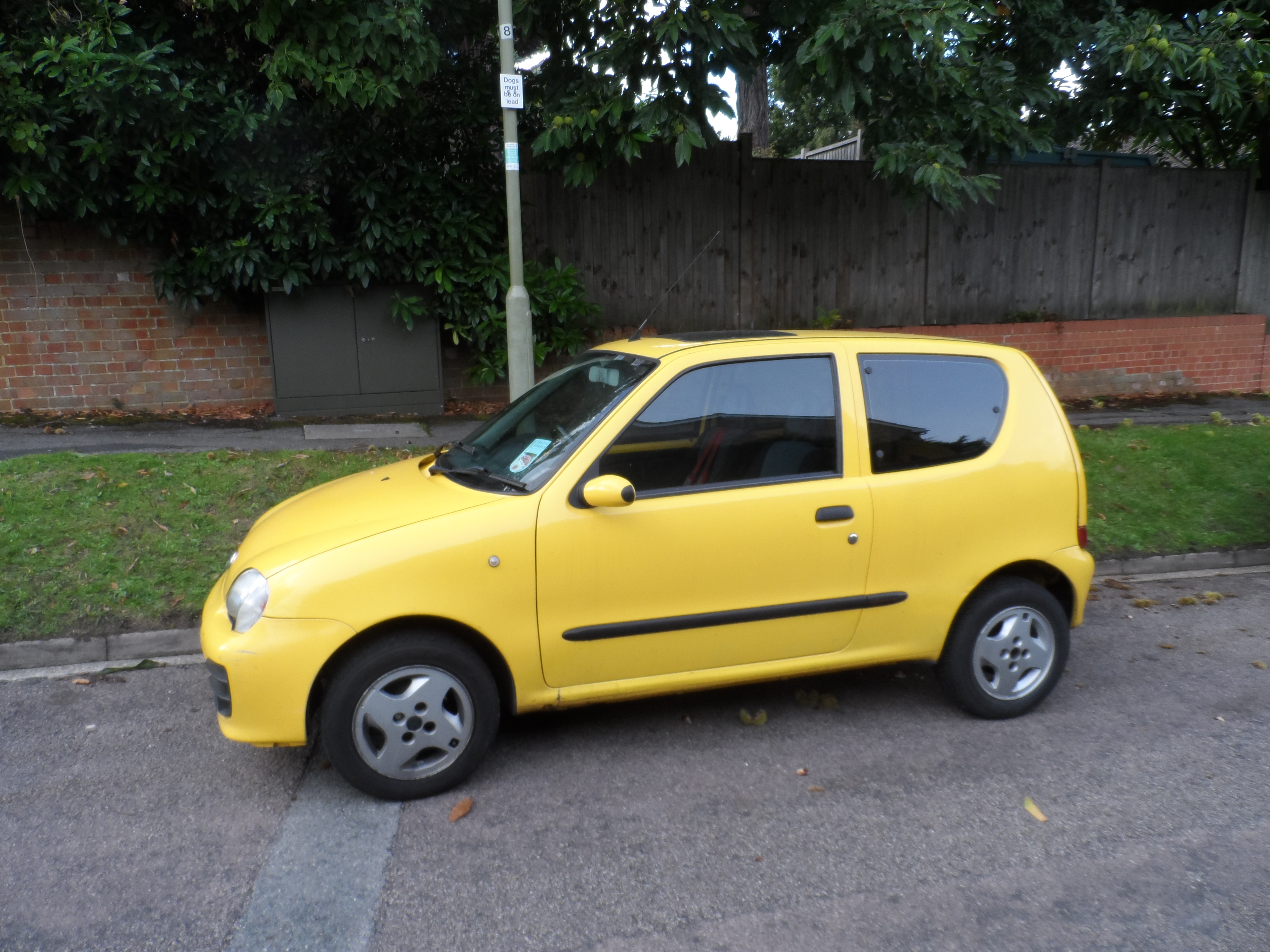 So now the to-do list:
Service, all the usual bits. Handbrake might need some adjustment.
Fit the 14' wheels that have been in the way at work for the last month.
Make or buy a subframe for my Sparco seat and then properly fit the harness.
N/S/R drum is binding quite a lot so that needs attention. I do have brackets to convert the rear to discs bur that means sourcing new Uno Turbo hubs, discs and calipers. Which is proving difficult!
If I do the rear disc conversion then front brakes will need to be upgraded.
35mm lowering springs to be fitted.
I have got a DIA induction kit (well enclosed cone) so I need to measure diameter of TB and get hose/tube to fit + hose for cold air feed.
Fit an "866" cam that I got for a bargain price from eBay. I actually got a whole head and inlet manifold with throttle body but it's for an SPI engine whereas this car is MPI.
I think that's everything. Oh and it all has to be done on the driveway in the cold.